An important message from Mommy Mia:
Lisa (RN) Providing Support to Nepal after the Earthquake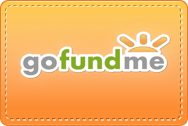 My cousin, Lisa, is amazing. In the last 3-weeks, she quit her job and put her life on hold for a month in order to go to Nepal and help the victims from the devastating earthquake that struck the country back in April of 2015.
My cousin is a registered nurse (RN) and I vividly remember sitting at the breakfast table with her after my grandmother's funeral, and we had both just learned about the devastating effects that the earth quack had made on he country of Nepal.
She immediately turned to me and said, "I need to go there and help."
3-months later, my amazing cousin is doing exactly what she said she would do.
She found an executive leader through "Helping Hands" (HelpingHandsUSA.com) and she is now over in Nepal helping the hospitals (who are still overwhelmed with patients).
Are you interested in helping this Registered Nurse support Nepal?
HelpingLisaHelpNepal.blogspot.com
What could I do to help Nepal? I wondered. I am not a registered nurse. I would have a difficult time traveling to Nepal and leaving my family behind. My idea: help my cousin promote her
mission.
My cousin wants funds so that the hospital that she works for is able to purchase the medical supplies and equipment that they need in order to treat their patients. She also will use this money for purchasing educational training for the local nursing staff of these hospitals.
MommyMiaMonologues.com has created a Blog on behalf of my cousin (and on behalf of Nepal) in order to support her admirable efforts.
Medical Supplies that Were Provided by Lisa
Here is the link to my cousin's Blog about her nursing volunteer work that she is doing in Nepal:
HelpingLisaHelpNepal.blogspot.com